Adding a profile and cover photo allows you to personalize your profile and helps you to connect with others in the community.
From your user profile you can select either "Edit Profile" or click on the profile picture icon.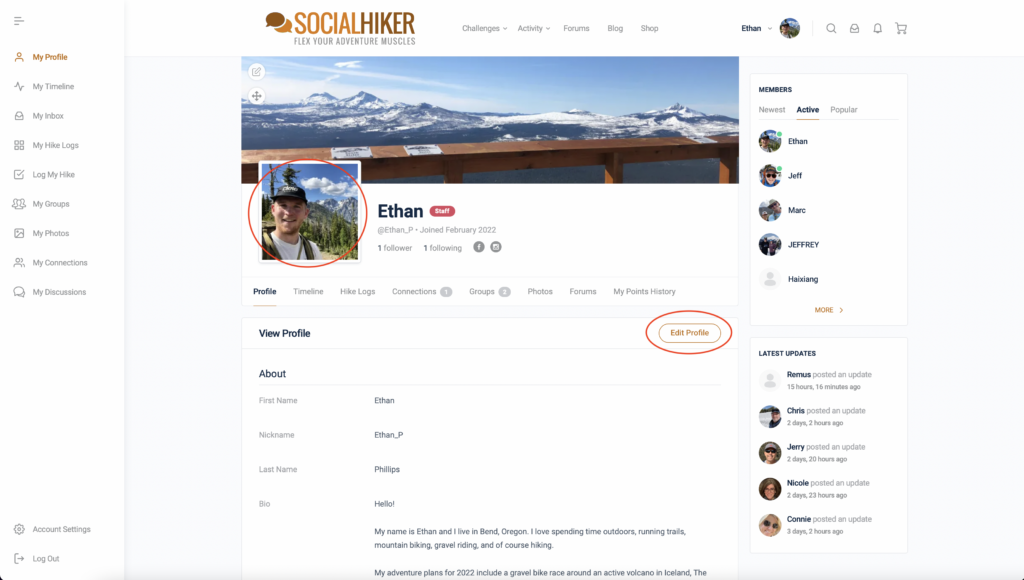 You can then navigate to the "Profile Picture" tab and select a file for your new profile picture.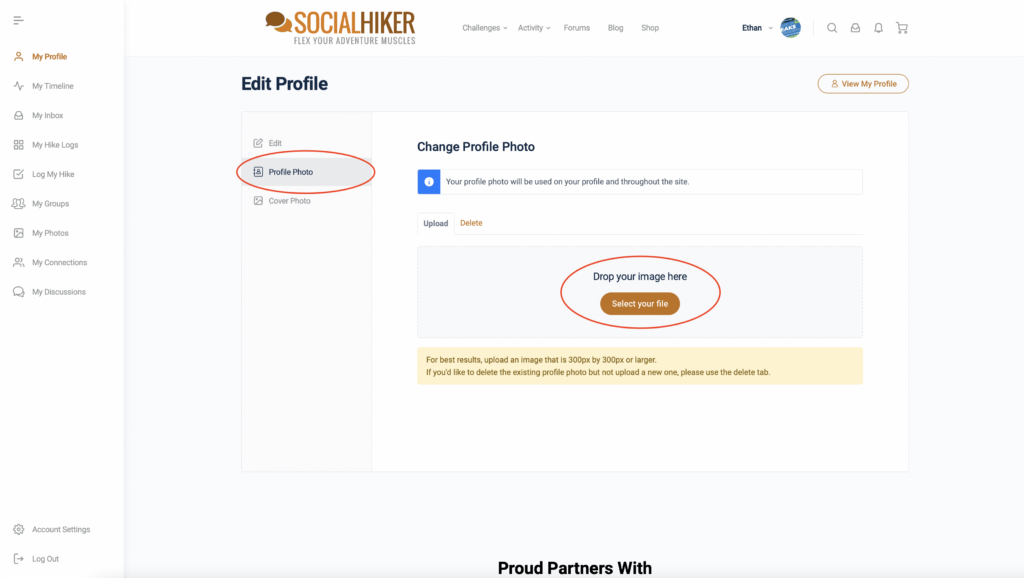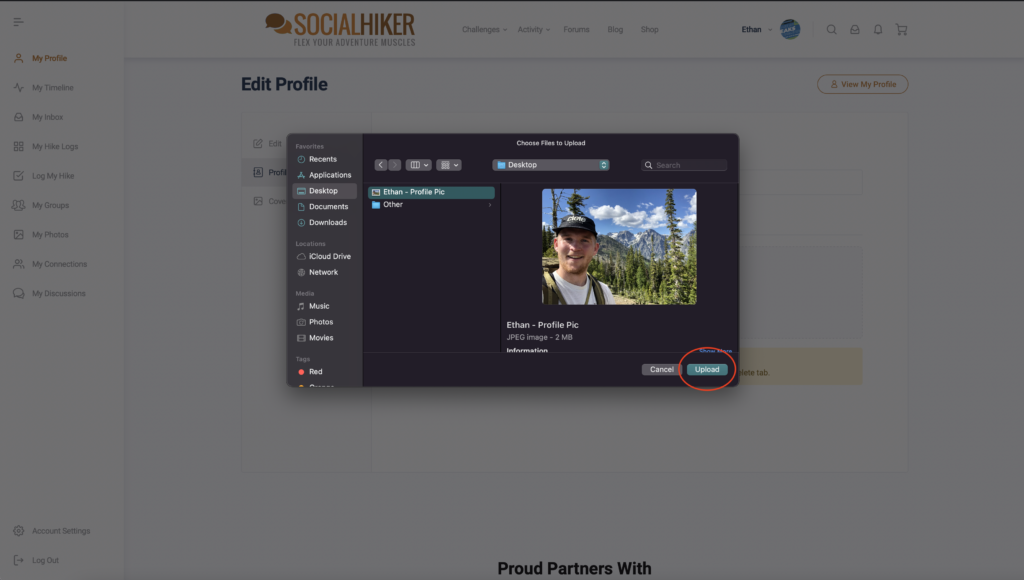 You will then be able to crop your photo and it will be set as your profile picture. You will follow the same process in the cover photo tab to finish adding photos to your profile.
---
Couldn't find your answer in the docs?