You can go into your profile and create a new username and password for yourself at anytime.
You will navigate to the "Edit Profile" tab to begin changing your username.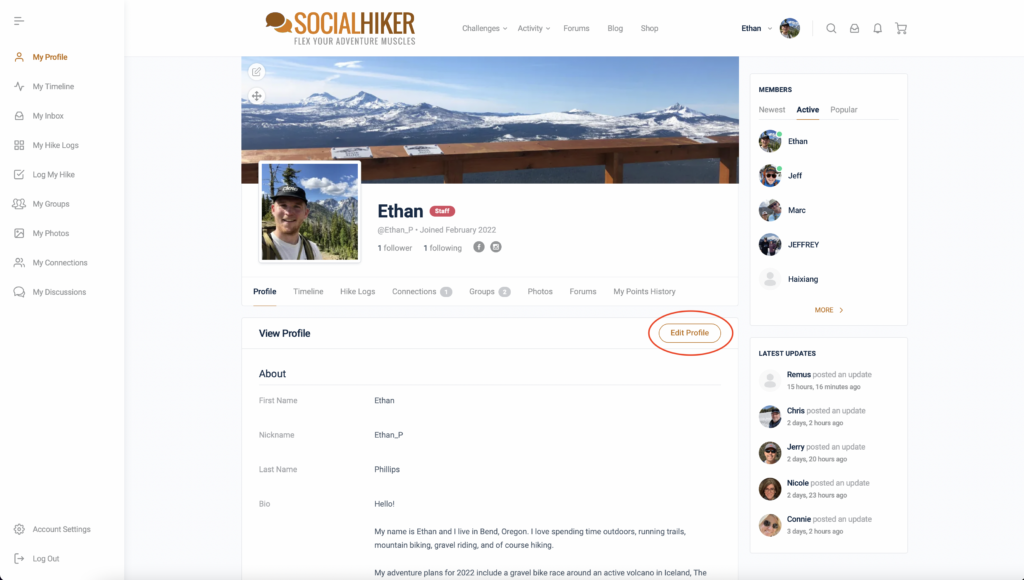 You can then change your name, username, bio, social media links, and address from the tabs at the top.
Make sure that you scroll to the bottom and save changes before navigating to a different tab.
---
Couldn't find your answer in the docs?