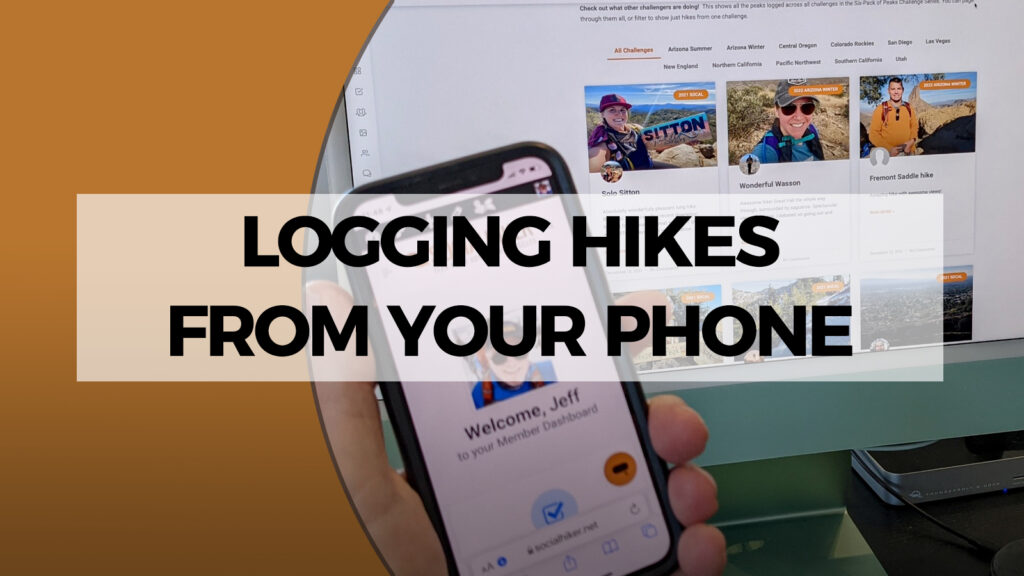 If you are like me, your smartphone is usually what you use to take photos on your hikes. My iPhone is my go-to camera when I'm hiking, mainly because it's always with me.
When it comes time to log my hikes, I have two options:
Send the photos from my phone to my laptop, and log the hikes from the website. Or…
Login to the mobile website on my phone, and log my hike from there.
There are pros and cons to both. The first option is easier for writing a long trip report. It's always easier (for me, anyway) to type on my laptop keyboard rather than my iPhone.
The second option makes it easier to share your photos (assuming you used your phone to take them). So most of the time, this makes the most sense.
Here's a walk-through of the process on your mobile phone
On your phone, open your browser and go to https://socialhiker.net. 

If you're not already logged in, you'll get a screen that looks like the one below. 

Click the menu icon–the three horizontal lines to the left of the Social Hiker logo–then click the Sign in button.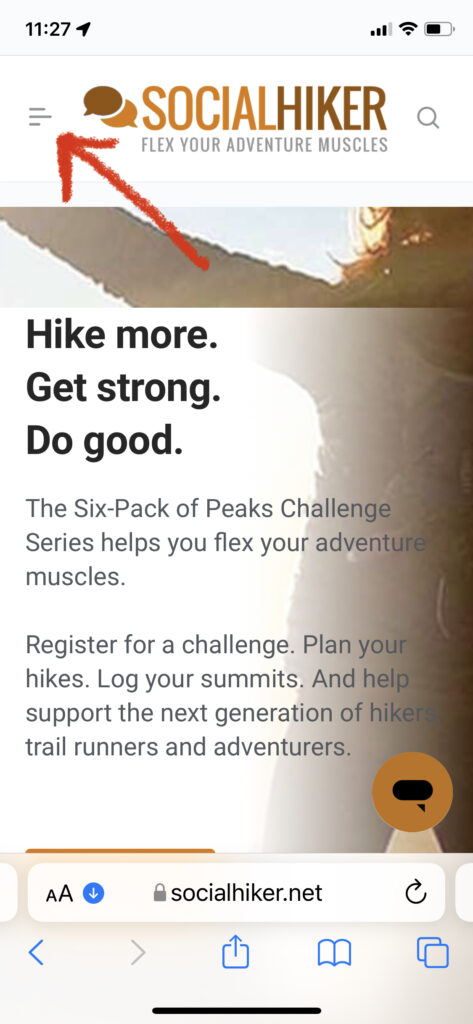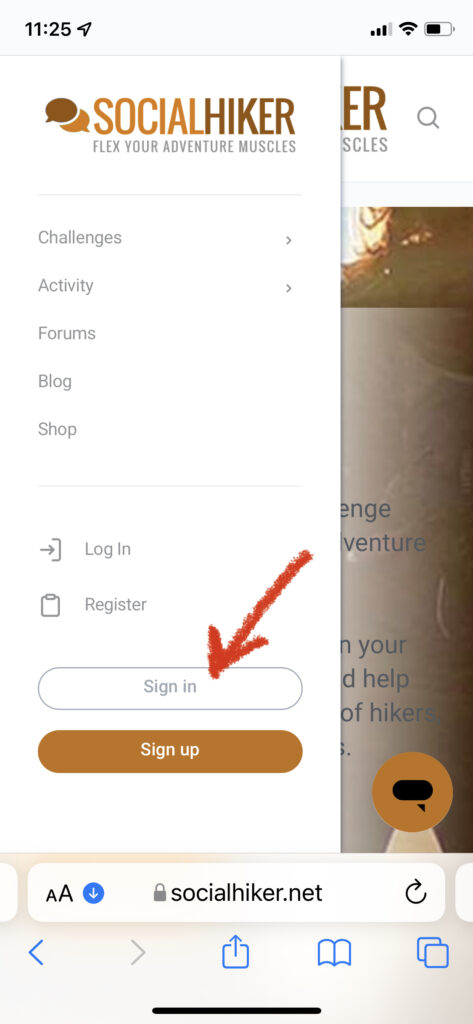 2. Enter your login information. Since it's on my own phone, I usually check the Remember Me box so I don't have to log-in again next time.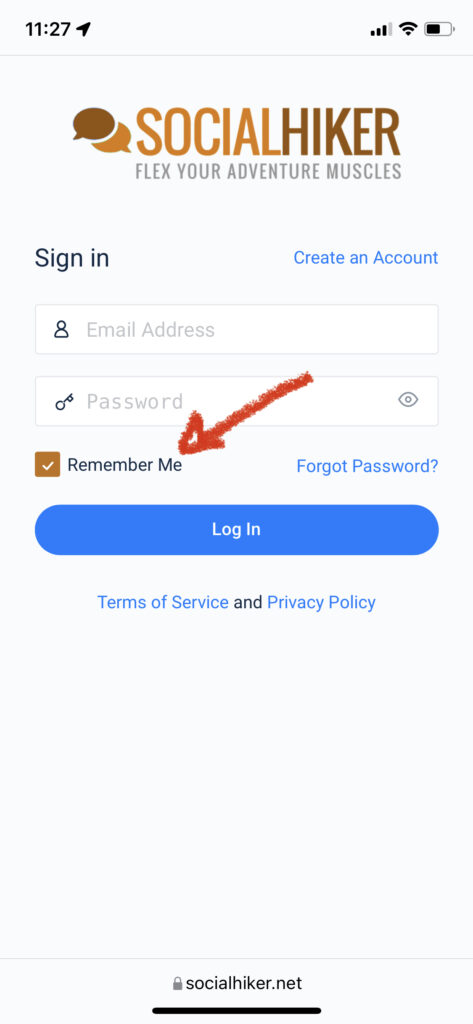 Once you are logged in, you are shown your member dashboard.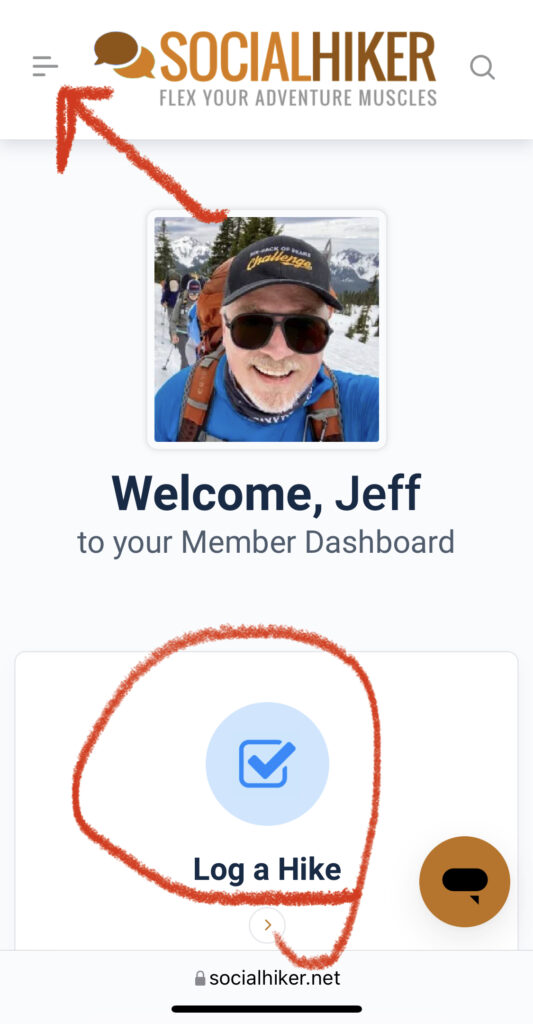 The menu helps you navigate, and logging a hike is the first action you'll see on your dashboard.
To log your hike, click the Log a Hike action, then select the challenge you are in and fill out the hike log form. The process from there is the same as logging a hike on your computer, except you'll pick photos from your phone's photo library.
---
Couldn't find your answer in the docs?