Logging hikes on SocialHiker will allow you to earn badges, progress in your Six-Pack of Peaks Challenge, and connect with the community.
Here's a walk-through of the process on the Social Hiker browser
On your browser navigate to SocialHiker and login to your user account.
Once you are logged in, you will be shown your member dashboard.
You can choose either of the log my hike options from this screen.
You will then be given the option to select your Six-Pack of Peaks Challenge.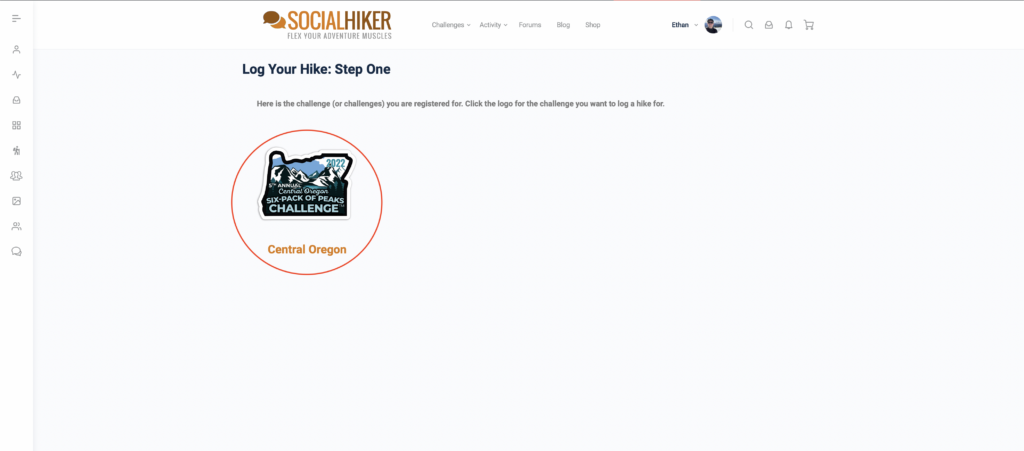 Once you select your challenge you will be taken to the hike log form.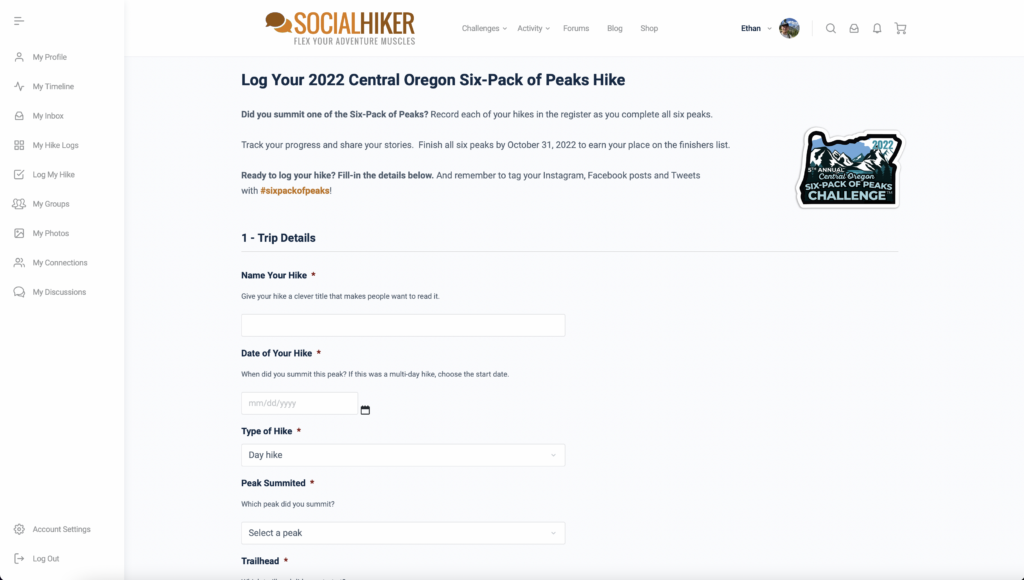 You will then follow the form – filling in all required fields – until you have reached the "Log My Hike" button.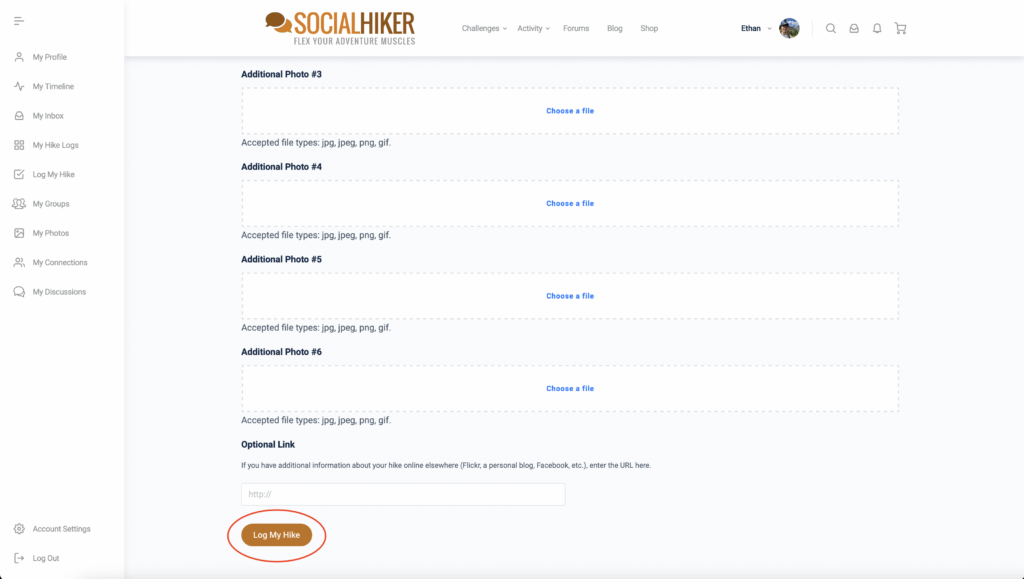 It can take up to two minutes on this page while it processes your new hike log.

Once the hike log uploads you will be automatically redirected letting you know that your hike log has successfully been submitted.
Congratulations! You are now ready to start logging your hikes.
---
Couldn't find your answer in the docs?